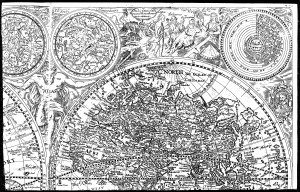 EEBO-TCP Collections: Navigations was made possible by a Humanities Collections and Reference Resources grant from the National Endowment for the Humanities (NEH) Division of Preservation and Access. The project ran from May 1, 2013-October 31, 2015.
About the Collections: Navigations project
The aim of the project was to identify and select texts related to the themes of travel and navigation in the early modern world that have not yet been keyed, and to complete as many of these as possible. These texts were gathered with similar texts from EEBO-TCP Phase I, and released together as a freely accessible online resource by the University of Michigan library in early 2016.  As available online now (2020), the collection consists of 1,466 books; another 30 remain to be loaded, which will bring the final total to just under 1,500 books.
The EEBO-TCP Navigations texts have been made available under a Creative Commons Public Domain mark (CC0). They may be accessed in the following ways:
Users may clone or fork the collection or download individual files via a GitHub repository.
Users may download the whole set of files as part of the larger EEBO TCP collection, via a public folder on Dropbox.com.
The texts have been fully incorporated into the University of Michigan's EEBO-TCP platform (just check the appropriate box to limit searches to the Navigations series.)

The TCP is grateful for the generous support of the National Endowment for the Humanities.